About a year ago, I did a Top Ten Tuesday post going over my autumn TBR in 2017. This topic is BACK, and I thought I might do a little bit of an update before going into this year's list.
Because I was smart and tried to draft six thousand words of a short story in six hours with no real outline to go off of, I'm going to have to reuse pictures. Sorry. New pictures will be taken soon, so don't get too comfortable with these ones!
Wonder Woman, by Leigh Bardugo
Read: November 27, 2017 ⭐️⭐️⭐️⭐️
Not my favorite Bardugo book, but definitely good. I loved the feministy everything, the diversity, and the friendship of everyone! Excellent.
Moxie, by Jennifer Mathieu
Read: September 27, 2017 ⭐️⭐️⭐️⭐️⭐️
Gets you beautifully fired up to destroy the patriarchy. #MoxieGirlsFightBack
The Disappearances, by Emily Bain Murphy
Annnnd one I haven't read yet. Ahem. I'm sure I'll get to it at some point, but it certainly wasn't last fall.
An Enchantment of Ravens, by Margaret Rogerson
Read: October 6, 2017 ⭐️⭐️⭐️⭐️⭐️
Okay, I do need to reread this now. The prose was beautiful, the atmosphere gorgeous, and the banter absolutely incredible.
Scythe, by Neil Shusterman
Read: May 11, 2018 ⭐️⭐️⭐️⭐️
It took me longer to get to this one, but once I sat down and started, I read straight through and through Thunderhead, too, a week later. Man, I need The Toll yesterday.
The Language of Thorns, by Leigh Bardugo
Read: November 23, 2017 ⭐️⭐️⭐️⭐️⭐️
Still talking about this now as much as I did a year ago. Honestly, one of the most gorgeous books I've ever read- both because of the illustrations and cover, and the stories themselves.
One Dark Throne, by Kendare Blake
Read: September 23, 2017, September 8, 2018 ⭐️⭐️⭐️⭐️⭐️
I read this, reread it, and read book three last week. And my word, am I obsessed with this series?
Yes. The answer is yes.
Bone Gap, by Laura Ruby
Nope. Still haven't read it. I live about two and a half hours away from the town, though, so maybe I'll take a day trip sometime? We'll see.
Warcross, by Marie Lu
Read: January 10, 2018 ⭐️⭐️⭐️⭐️⭐️
Not quite autumn, perhaps, but I did read it. And Wildcard was preordered a while back, so it's a matter of waiting for that! I'm starting my reread today. 😉
The Accident Season, by Moïra Fowley-Doyle
Read: December 12, 2017 ⭐️⭐️⭐️⭐️⭐️
YES. My love and my heart. If you've been here for any length of time, you know I flail over Moïra Fowley-Doyle often (think Irish countryside, abandoned homes, things that could be an unlikely coincidence but could also be magic…), and if you're new- well, prepare yourself. It's so gorgeous. I aspire to write a story as darkly, magically mysterious as she does.
---
SO. Nine out of eleven books from last year that I've read since then, so I guess I should probably add the extra two onto this year's as well. That's Bone Gap and The Disappearances, if you weren't paying attention.
I'm also badly behind on my Goodreads goal- 24 books behind, to be precise- and I have to read about that many every month for the rest of the year to catch up. This is assuming my math is correct, which I'm 95% sure is wrong. But it's always good to have a margin for error, especially where exams and papers are concerned. There's no such thing as reading too much, after all.
Siege and Storm, by Leigh Bardugo
Instead of my normal, start-rereading-as-soon-as-it-ships method, for King of Scars I'm gradually rereading all of the Grishaverse books. I reread Shadow and Bone in June, and now if I reread one Bardugo book a month I'll finish in time for January. Look, there are so many other new releases this autumn, if I read straight through I'm going to end up with a hangover and will never read anything else. Rationing, my friends. The goodness must be gradual.
A Clash of Kings, by George R. R. Martin
MUST REREAD. I'm only a little bit obsessed with A Song of Ice and Fire, so…
*insert all of my overused GoT gifs here*
Stalking Jack the Ripper, by Kerri Maniscalco
I own this, but I haven't read it yet. I hear such incredible things about it, buuuut I've never gotten around to it? I dunno. I added it shortly after it came out (September 2016! Two years ago!), the third book came out today, and I still haven't read it. Ahem. Must get on with that.
Tyler Johnson Was Here, by Jay Coles
Another one I own and haven't read. Er. It's on the list of books to read before The Hate U Give movie comes out (along with THUG itself and Dear Martin– both of which are rereads- and a few others), so… yeah, this'll be soon. Remember! THUG comes out on October 5, now!
Pride,  by Ibi Zoboi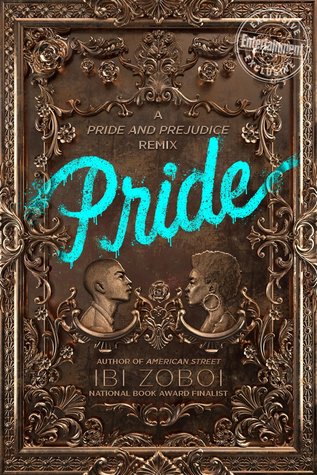 I'm so excited for this! It's an Afro-Latinx retelling of Pride and Prejudice in Brooklyn- how can you not be intrigued?
A Blade so Black, by L. L. McKinney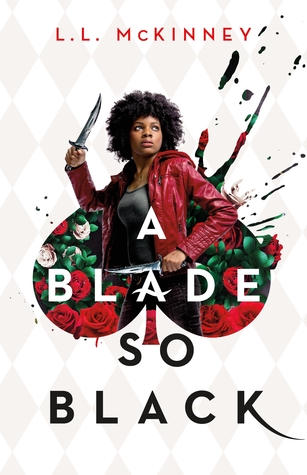 Published: September 25
Alice in Wonderland retelling in modern-day Atlanta. Yes.
Not Even Bones, by Rebecca Schaeffer
This also just came out, and it's got something to do with organs on the black market plus supernatural beings? Stabby = yes.
A Spark of White Fire, by Sangu Mandanna
Just released, a sci-fi with elements of the Mahabharata.
A Heart in the Body of the World, by Deb Caletti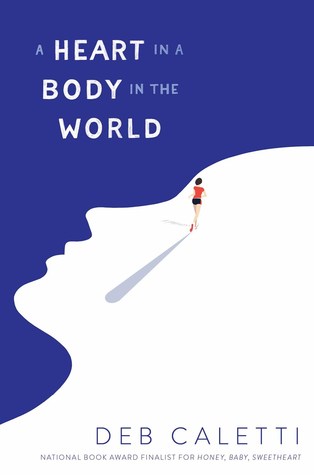 A girl runs from Seattle to Washington D. C. to escape her past. Literally. I've got this requested, because man does it sound good.
The Lost Map of Chaos, by Laura J. Burns and Melissa Metz
Adventure story (not a common YA genre!), Egyptology, world-trotting to find a lost father- I need.