First off: an apology for dropping off the face of the earth the sudden hiatus. Life caught up with me for a week and, to put it simply, I ended up with between 3-5 hours of sleep in one night twice. So.
Anyway, hopefully, you've had a good week! Aside from the whole sleep-deprivation/midterm situation, mine has been not awful. I've been able to read more, now that I have slightly more time, and therefore have done the natural thing: checked out too many books from the library and proceeded to start rereading books I own.
#Logic
I've spent some time perusing Goodreads and adding books to my lists, adding the comic books my friend recommended (Saga! The Wicked, The Divine! I honestly don't know whether I should resolve never to forgive him or promise him my firstborn child), and going through my various shelves, reminiscing and procrastinating my actual responsibilities all the while. I decided to go on a scavenger hunt for today's #TopTenTuesday post so that I wasn't only procrastinating, and found a couple of titles I'd forgotten I adored. As in, titles of books. Anything further doesn't matter.
Though all of these books were four- or five-star books, so maybe the good content correlates to a good title? And a good cover? *sinking deeper into thought crisis*
---
1. Far From The Tree, by Robin Benway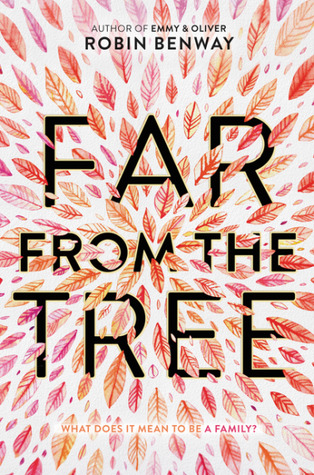 I read this one a week or so ago, and it made me feel things. I'm guess the title is a play on the idiom "The apple doesn't fall far from the tree", since it's such a family/adoption book and the feels oh my word. Grace is a sweetheart.
I shall just leave that there and move on.
For reasons I know not, I'm a sucker for books with long titles, and this is no exception. Considering the plot material, it happens to make perfect sense and I don't think I'm over it yet. Also, is that cover not gorgeous? This was a Good Book for multiple reasons.
3. Spellbook of the Lost and Found, by Moïra Fowley-Doyle
Gorgeous book, gorgeous title. I adore books that have to do with lost and found items/concepts/whatever and that edge of magic that you can't help but chase after. The Spellbook of the Lost and Found captured the story perfectly and told it like it was: a book about a spellbook that involved the lost and found. Beautifully mysterious.
4. They Both Die At The End, by Adam Silvera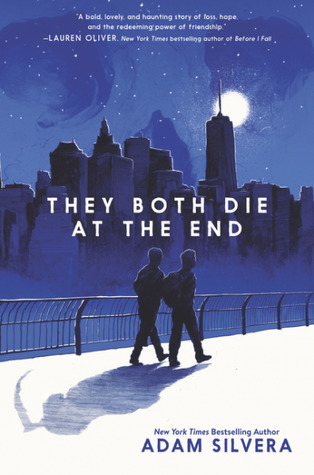 You can't say it's a spoiler if they put it right on the cover. You know it's going to happen the entire time you're reading, but you don't know when or how or- well, you learn the why as much as anyone can know why one dies.
It's an Adam Silvera, for goodness sakes. It's going to be sad. The title's gonna reflect that.
*runs away and sobs*
5. The Gentleman's Guide to Vice and Virtue, by Mackenzi Lee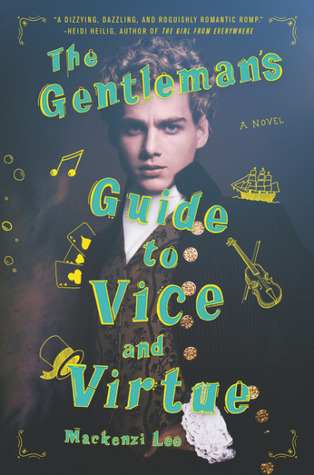 Sounds somewhat official, ends up absolutely hilarious and it fits beautifully. The Lady's Guide is going to be an instant preorder.  I already know it.
6. The Rest of Us Just Live Here, by Patrick Ness
It's thought-provoking, this title. You never really think about the minor supporting characters when reading books- it's about the hero, not the collateral damage, after all. But this book is about the collateral damage. It's about the people who know that things are going on, but have other things to worry about than elves destroying the world: homework, out-of-control OCD, et cetera. It's about how things can get as fantastical as they will, but reality will always be there waiting for you, and that I think is an incredibly relatable thing for us reading-as-a-coping-mechanism people.
And I adore that.
7. The Smell of Other People's Houses
More thought-provoking titles. The smell of other people's homes is always unique and somewhat… intimate– so why shouldn't a story that reflects that idea carry that title? Also, it's a gorgeous and satisfying book, so if the title isn't enough to make you pick it up… just go and do it. It's worth it.
8. Everything All At Once, by Katrina Leno
Anxiety is a pretty big part of this, and this title- Everything All at Once– is the shortest, most accurate description of it that I've ever found. It's a double meaning, what with everything happening to Lottie in a very short amount of time along with her anxiety and dealing with that. So. Yes.
9. You're Welcome, Universe, by Whitney Gardner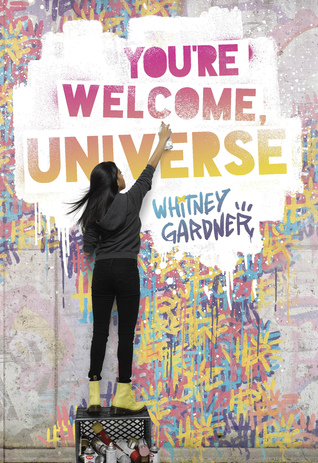 Oh, this was a fun book. The title really captures the attitude Julia has towards the life she's been given, and I adore that: she's been given a harder hand of cards to play, and yet takes it, makes it work, and wins. The title of You're Welcome, Universe plays off of the sassier side of her and shoves her accomplishments back in the face of the universe, glorifying in them.
10. Girls Made of Snow and Glass, by Melissa Bashardoust
It's literal in the best way possible, poetic and happens to have three meanings (physical, emotional, figurative). Yes.
---
Do you have any favorite book titles? Why do you like them so much? Tell me in the comments!