***no spoilers will be present in this review.***
Well then. WELL THEN. This book gave me enough feelings that now, two months – TWO MONTHS- and, like, thirty five books later, I'm still feeling them.
I also wrote a random scene for one of my bookish MCs inspired by the numbness and sorrow I felt after finishing it.
So.
Anyway, these said feelings regarding this book are obviously quite strong. Cassandra Clare has a way of provoking that, and I honestly don't know whether to thank her from the bottom of my heart, or just scream and beat the walls with my fists but for the utter agony present in this book. MIXED FEELINGS, GUYS.
Some things I loved:
–Emma and Julian. EMMA AND JULIAN. Their relationship is just so dynamic, and what with all the angst going on I feel like they handle it realistically? Idk if that makes sense- but I've read some books recently that don't do that, so it stands out a bit more.
Not to mention the fact that they're so adorable. #OTP
–Livvy, Ty, and Kit's relationship. They're like a little mystery-solving trio, and I looooove it… so. adorable. omg.

– Tiberius Blackthorn. Tiberius. Blackthorn. I love him. That is all I can say that isn't a keyboard slam.
–Kit Herondale– so obviously Herondale it's hilarious. Also, I ship it. If you've read this, you know exactly what I'm talking about, but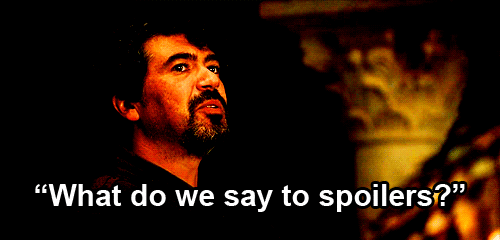 -(I feel like right now I'm just mentioning characters, but you know what???) MAGNUS BANE. MY BABY. WHO HAS BABIES NOW AND HE AND ALEC… *inarticulate sobbing*
-There are sooooo many references to (in particular) the Infernal Devices trilogy. And being the nostalgic little person that I am, I love that.
–The Cliffhanger. Because it DOES THINGS TO YOU, PEOPLE. SHE IS A MASTER AT CLIFFHANGERS THAT DESTROY. I mean, I think that's a good thing?
–THE END OMG.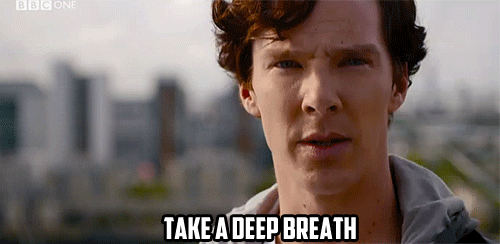 Some things I liked marginally less:
-I wish we could see more of Dru. I liked that we saw more of her than we did in Lady Midnight, but stilllllll. She deserves more page time. Maybe in book 3?
-Also Livvy! I love her and need more Livvy. Just….please…. my baby. MY BABY.
-Everything that had to do with Arthur (look at me not being spoilery!) just fell a little… flat. I didn't really care? Or maybe I'm just a monster who reads too much Game of Thrones? #RedWedding
Honestly, though, I loved this book way too much for words. Don't let the length scare you, because it will end far sooner than you realize, and it will. actually. destroy you.
So be warned. But read it anyway, because it is worth it. So worth it.