Do people even say 'lingo' anymore? *crickets*
Anyway, it has been brought to my attention that some of you may be unfamiliar with the popular slang terms of the bookish community.  (if you are familiar with the following terms, I USE GIFS AND GET ON A SOAPBOX IT'S NOT BORING PLEASE KEEP READING thanks)
1. TBR
Refers to the To Be Read pile. This is generally the physical pile, not the want-to-read list on Goodreads (for you uninitiated- see number 6). While this may be terrifying to look at, nothing beats pulling all of the books you have not read off of your bookshelf and realizing that you work at the library and that it's fated for you never to get to read them.
And then, you know, the fact that you're a serial book acquirer and at some point very soon that pile will grow tall, become sentient, and attempt to garrotte you in your sleep.
2. DNF
Did Not Finish. You might mark a book as such because it did not interest you, because you found a problematic element and it isn't worth continuing, it was so bad that you already knew you would give it a 1- or 2-star rating, or perhaps you just forgot about it. Or maybe you actually can't read it. I've had that happen before- one I was given was written basically 95% in slang and I couldn't make heads or tails of what was going on. Never a fun thing.
I generally mark books DNF if I have no intention of completing them, and 'on-hold' if there's a chance I might. Often that means I didn't finish it before it was due at the library, or if I have another book to read that needs to take priority.
3. ARC
Advanced Review Copy! This is a book that hasn't actually been released to the general public yet- but these copies are sent to bloggers and reviewers and booksellers and whatnot so that they can start getting reviews. In addition, the electronic version of this is called a DRC- digital review copy- or, more commonly, an eARC.
4. Finished copy
SPEAKING of ARCs, finished copies are literally exactly what they sound like. It's a finished copy of the book. You can buy this at the bookstore or check it out at the library or whatever. The distinction is really only necessary for those who deal with ARCs.
5. Buddy-reading
Do you have a friend? No? Then this might not be for you.
In the case that your answer is yes, this is basically just a mini electronic book club. Read a book at the same time as someone else. Text your feels and random keyboard slams to them.
Congratulations! You have officially buddy-read something.
Aka the best thing ever. In short, Goodreads: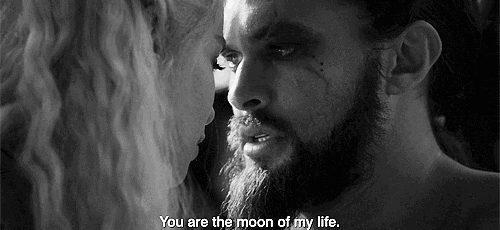 also, be friends with me! Just mark that you follow me on the blog and I'll approve you. 😉
7. Bookstagram
Instagram- but with pictures of books. Genius idea, whoever came up with it, because LOOK AT THIS.
This is the epitome of all gorgeousness. Considering doing a #TopTenTuesday list of my favorite bookstagram accounts.
I'm pretty sure these are all captioned with the accounts these are, but in case it's not working, from bottom right and clockwise: @literaryempress, @jessicalaunius, @katie_bookwise (me, bc I like looking at my own pictures for some reason?), @paperfury, and @abookishalli.
8. Bookmail
Mail. That. Is. Books.
Me: *dies of complete and utter happiness*
My budget: *dies because what in the blazing city just happened*
9. Booktube
Youtube for books! Like bookstagram in that the bookish community hijacked a social network/website/thing and made it into book.
10. Genres: YA, NA, MG
YA- young adult. Protagonist is often between the ages of 15-17, but might be older or slightly younger. This is rarer, though. Often deals with broad themes of establishing adult identity.
YA. Is. Not. All. Dystopian. And. Paranormal. Romance. 
Thank you. 
NA- new adult. Basically adult? Honestly no one really knows. Darker than YA and the protagonists are generally older- between the ages of 19-mid-twenties.
MG- Middle Grade. Definitely less popular for non-preteens to read. (does that make sense? Idek.) Deals with establishing independance and often has a school setting.
And by the way, these three genres are just the most common to be discussed among the YA book community. YA and NA are the most common to be combined for reviewers (I do  mainly YA sci-fi/fantasy and contemporary and NA sci-fi/fantasy, for example), but MG does have a place. Rick Riordan's books are technically MG but many YA reviewers will read and review them. Why? They cross over. They have those darker themes and older characters, but they (especially the earlier ones) appeal to younger readers.
And if I may step onto the soapbox again:
Just because these are called Middle Grade, Young Adult, and New Adult does NOT mean that only those particular age groups can read them. 
Maybe most preteens should… avoid NA books, but that doesn't mean they can't read them. And YA isn't only for teens. Perhaps the bloggers belonging in those age groups should have first priority for ARCs and their reviews featured first (they are the target audience, after all??? Their opinions should be taken seriously, no matter the age. Perhaps I'll do a discussion about this…), but that doesn't mean that adults should be looked down upon for reading MG or YA, or teens looked down upon for reading MG or NA (within reason, bc seriously), or even preteens reading YA or NA. Although (k here's my big sister self coming out) when it comes to kids reading NA… maybe parents should have a hand in what they're reading.
Kids, there are books you shouldn't read. Having been a kid who tried to read Winter's Bone at 10…. believe me.
*steps off of soapbox and puts big-sister-self back into closet*
11. RTC
Review to come. Normally accompanied with a GIF and/or keyboard slam and/or Many Many Emojis.
12. Book hangover
Hahahahahahaha *sobbing*
When you read a book that is either so good or so bad that you have trouble giving accurate reviews or, honestly, even having the motivation to start another book.
NO YOU'RE NOT YOU KNOW NOTHING JON SNOW
13. #OwnVoices
This was a hashtag started by Corrine Duyvis in 2015 and basically describes a book in which the author and protagonist share a marginalization. This can fit any marginalization that you think fits, but according to We Need Diverse Books, the definition is as follows:
We recognize all diverse experiences, including (but not limited to) LGBTQIA, Native, people of color, gender diversity, people with disabilities*, and ethnic, cultural, and religious minorities.

*We subscribe to a broad definition of disability, which includes but is not limited to physical, sensory, cognitive, intellectual, or developmental disabilities, chronic conditions, and mental illnesses (this may also include addiction). Furthermore, we subscribe to a social model of disability, which presents disability as created by barriers in the social environment, due to lack of equal access, stereotyping, and other forms of marginalization.
And btw, the author and protagonist must share the EXACT SAME marginalization in order for the book to be considered #OwnVoices. You can't have a disabled author and a Muslim protagonist and call it #OwnVoices because they're both marginalized- unless the author is also Muslim, or the protagonist is also disabled (or maybe they're both both), it's not #OwnVoices.
To use the example given by Corrine, though, a straight Cuban author could write a lesbian Cuban protagonist and it could still be called #OwnVoices- so long as they share at least one marginalization, they could differ in other ways.
14. Blogoversary
Blog anniversary! Which I just had! Celebrated often by special posts and giveaways!
*runs away and hides bc I'm still working on it and I'm late*
I mean, I did come off hiatus? Does that count as celebrating? I don't know? Help?
15. Light Reading
*book drop*
*except not bc #ProtectTheBooks*